Yep, that's you.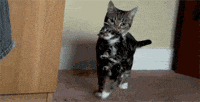 Saving us from falling into the pool
embarrassing us in front of our friends
getting your kicks in whenever you can
or just saying no
BECAUSE YOU SAID SO!
Here's to you moms!
Happy Mother's Day!
Our Mum's Day mini bouquets introduced this past April were a favorite. Affordable AND adorable I say!
This custom bouquet was so hard to let go of!  I just love all the different types of flowers that went into it.
Big thanks to all my clients old and new!  You guys keep me happy and motivated to keep learning and expanding my floral repertoire.
---
I could not end a post without showing off my beautiful momma and the best mother-in-law in the world!
Your love and support mean the world to us.
Last but not least, Happy Mother's Day to my sweet,sweet, Abuelita!
Feliz Dia De Las Madres!